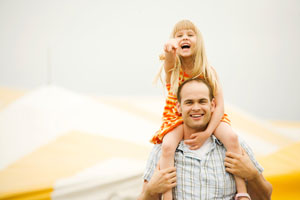 The Durst Law Firm has the expertise to handle the difficulties that arise during and after your divorce.  Blending sharp legal skills with a common sense approach we strive to deliver results which will enable our clients to move forward with the the next stage of their life.  Clients benefit from Mr.Durst's twenty years of experience in New Jersey Family Law.
In choosing the Durst Law Firm to represent you in your divorce, you are securing  legal counsel who has represented men and women in all phases of family law and have extensive experience in the preparation of prenuptial agreements, establishing and enforcing alimony and child support, custody disputes, equitable distribution, and domestic violence matters as well as post-judgment applications seeking to modify alimony or child support awards. We are focused on family law.
Our attorneys explore solutions to child custody and support, parenting time, alimony and equitable distribution of the marital assets and liabilities. You can be confident that we been involved in substantial cases involving closely held business, interstate relocation of children and the valuation / distribution of significant assets.
While reaching a mutually acceptable settlement is the preferred method of resolving your case, our attorneys are skilled in alternative dispute resolutions methods such as mediation or arbitration. If a trial is necessary, the members of the family law department are prepared to go to court in order to protect your rights.  If your former spouse disregards the terms of your divorce, our attorneys will force them to comply with a final judgment of the court.
Conveniently located minutes from the Mercer County Family Court in Trenton, New Jersey we have appeared in courts throughout the State.
For more information on our Divorce & Family Law services or how we can provide assistance with your unique situation, contact Sandy Durst at (609) 436-9079 or [email protected].
[gravityform id="14″ name="Contact" title="false" description="false"]