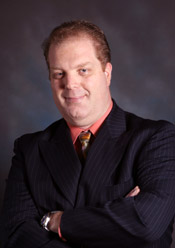 Sandy Durst, Esq., is the founder of The Durst Firm,LLC.   Individuals facing a divorce benefit from the combination of legal skill, common sense and compassion that Sandy brings to each and every matter that he has developed over his 20 years practice law, focused on family law.  Each case is given the personalized attention it deserves. Having started his legal career at two of New Jersey's largest firms, he opened The Durst Firm in 2013 in order to provide clients with zealous representation in a personalized and cost effective manner.
He represents men and women in all phases of family law and has extensive experience in the preparation of prenuptial agreements, establishing and enforcing alimony and child support, custody disputes, equitable distribution, and domestic violence matters as well as post-judgment applications seeking to modify alimony or child support awards.
Mr. Durst has been involved in substantial cases involving closely held business, interstate relocation of children and the valuation / distribution of significant assets.
Based in Trenton, New Jersey, Mr. Durst represents clients throughout the State and routinely appears in Mercer, Hunterdon, Middlesex,Burlington, Ocean,Somerset and Camden counties.
In recognition of his skills as a family law attorney, he has been named by his peers as a Rising Star in Family Law for 2006, 2007, 2009, 2010 and 2011, and a Super Lawyer in the area of Family Law (see www.superlawyers.com for selection criteria), Sandy has lectured and written on family law topics.   He has repeatedly been invited to address fellow family law attorneys at the annual NJAJ Boardwalk seminar Family Law Program where he has served as the co-moderator of the program in 2008, 2009, 2010, 2011, and 2012.  He has served as an Associate Editor for the New Jersey Family Lawyer.  Sandy has been appointed to serve as a Matrimonial Early Settlement Panelist in Mercer and Hunterdon counties. Sandy also served as the founding  co-chair of the emerging professionals group of the Princeton Regional Chamber of Commerce.
He is a member of the Mercer County Bar Association where he serves as a Trustee, the New Jersey State Bar Association where he served multiple terms on the Family Law Executive Committee, the American Bar Association and NJAJ.
In 2017 Mr. Durst was admitted to practice before the United States Supreme Court.
Sandy is an alumnus of The Pennington School where he serves on the Board of Advisors, Middlebury College, and DePaul University College of Law.
Connecting with one of our attorneys on Linkedin/Avvo or following an attorney on Twitter does not create an attorney-client relationship and communications are not privileged